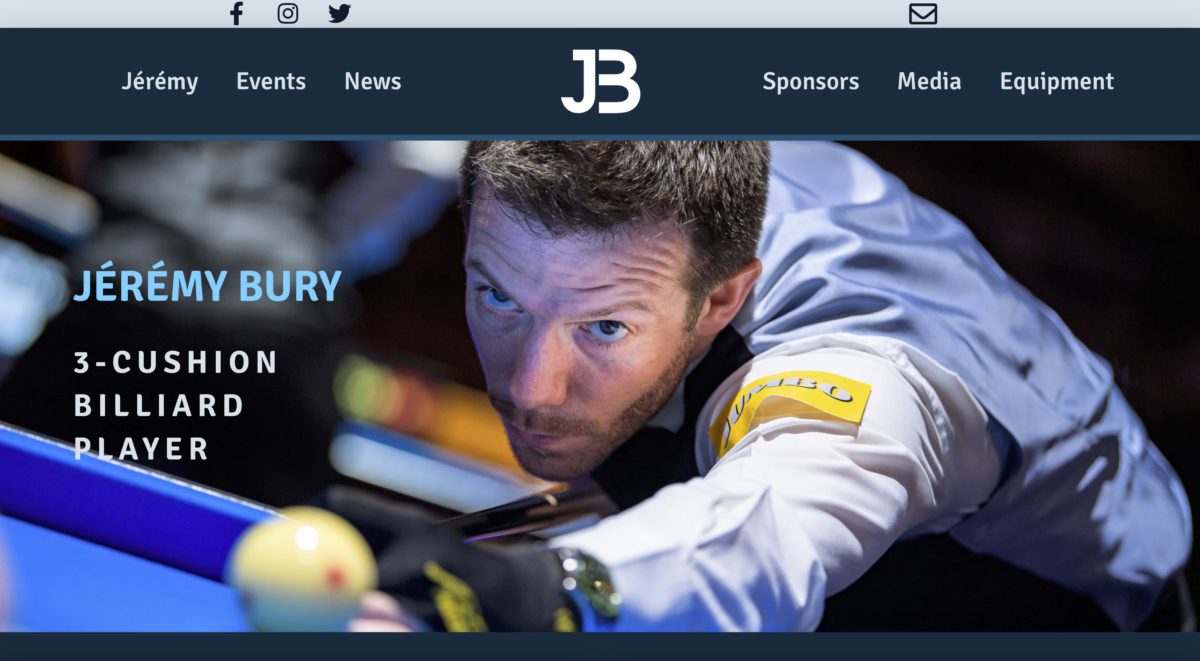 Welcome to the new website!
We are living very special times. This is definitely a big challenge we have to face and it might keep going like this for a few weeks. Probably no tournaments until september…at least! And to be honest, I am afraid that there won't be any international tournaments in 2020 if people from every country are not free to travel safe without a quarantine risk. Let's cross our fingers, stay home and healthy and respect healthcare professionals who are doing an amazing job.
However, we can try to make the best of it in every situation. I am lucky I have a carom table at home so that I can train and have fun sometimes taking up a challenge 😉
⬇️⬇️⬇️⬇️⬇️⬇️
2-Minutes 3-Cushion Challenge
I've been thinking of designing a new website for years now… But I never found time enough to work on it.
I could finally do it and today I am happy to launch this new website! ?
I tried to make in nicer, more modern and responsive and I hoipe you will like it.
Here, you'll find various sections with pictures, some information about me, about the coming events, my sponsors (Predator Cues up to now, maybe others in the future ?) and a page dedicated to my personal equipment if you want to know which equipment I am using or even buy the same items!
This new website is not a blog like the previous one but you'll find a "News" section where I will try to write some articles sometimes.
I hope you will like this website.
Feel free to send me some comments or suggestions!
Take care of yourself and your close family and friends.
I hope we'll meet soon on billiards tournaments!
Don't forget that you can also follow me on social networks (click on icons at the top-left of the website): Facebook, Instagram and Twitter, even if i am more active on the first two.